Property, Pest & Pre-Purchase Inspections Port Macquarie
Building, pre purchase and pest inspections Port Macquarie, Kempsey, Forster, Taree and Coffs Harbour
Buying a new home may be the biggest investment you will ever make. Although the process is very exciting it can become quite overwhelming. While the home you have fallen in love with may appear to be just what you're looking for, how can you be sure there aren't potentially serious issues which can make your investment in your future a costly one?
Having your new home professionally inspected by North Coast Building Consultants as early as possible in the buying process can save you money on items which you may be able to have the seller pay for. North Coast Building Consultants is dedicated to providing you with the right information about your new home. We thoroughly inspect all major components of the property to expose unknown defects and advise you about future maintenance about your home once the purchase is complete.
Port Macquarie Pre-Purchase Building and Pest Inspections
From Final Inspection and Builders Defects reports to Dispute Resolution North Coast Building Consultants can help
Exterior walls - The inspector will check for damaged or missing siding, cracks and whether the soil is in excessively close contact with the bottom of the house, which can invite wood-destroying insects. However, the pest inspector, not the home inspector, will check for actual damage from these insects. The inspector will let you know which problems are cosmetic and which could be more serious.
Foundation - If the foundation is not visible, and it usually is not, the inspector will not be able to examine it directly, but they can check for secondary evidence of foundation issues, like cracks or settling.
Garage or carport - The inspector will test the garage door for proper opening and closing, check the garage framing if it is visible and determine if the garage is properly ventilated (to prevent accidental carbon monoxide poisoning).
Roof - The inspector will check for areas where roof damage or poor installation could allow water to enter the home, such as loose, missing or improperly secured tiles and cracked or damaged mastic around vents. He will also check the condition of the gutters.
Plumbing - The home inspector will check all faucets and showers, look for visible leaks, such as under sinks and test the water pressure. The inspector may recommend a secondary inspection if the pipes are old to determine if or when they might need to be replaced and how much the work would cost.
Electrical - The inspector will identify the kind of wiring the home has and check your electrical panel for any safety issues and check your electrical outlets to make sure they do not present a fire hazard.
Laundry room - The inspector will make sure the laundry room is properly vented. A poorly maintained dryer-exhaust system can be a serious fire hazard.
Bathrooms - The inspector will check for visible leaks, properly secured toilets, adequate ventilation and other issues. If the bathroom does not have a window and/or a ventilation fan, mold and mildew can become problems and moisture can warp wood cabinets over time.
Our inspection reports are easy to organise and even easier to read because we've simplified the fine print. That's not because we've got something to hide but because we have nothing to hide.
We simply have a few straightforward terms and conditions that are written in everyday language.We use an industry leading dedicated pc tablet application that makes it easy for us to use drawings, photos and words to explain what we discover. If we see something wrong, we'll tell you why it's wrong, how it can be fixed and who can fix it.
You get your report within 24hours
Our reports are also fully insured – Reliability Guaranteed for your peace of mind

Please be aware that a home inspection can't identify everything that might be wrong with the property - it only checks for visual cues to problems. For example, if the home's doors do not close properly or the floors are slanted, the foundation might have a crack - but if the crack can't be seen without pulling up all the flooring in the house, a home inspector can't tell you for sure if it's there.
Also the inspector can tell you that the plumbing might have a problem, but then they will help you hire an expert to verify the problem and give you an estimate of the cost to fix it. Home inspectors also do not check for issues like termite damage, site contamination, mold, engineering problems and other specialized issues.
After the Inspection
Once you have the results of your home inspection, you have several options. If the problems are too significant or too expensive to fix, you can choose to walk away from the purchase, as long as the purchase contract has an inspection contingency.
For problems large or small, you can ask the seller to fix them, reduce the purchase price, or to give you a cash credit at closing to fix the problems yourself - this is where a home inspection can pay for itself several times over.
If these options aren't viable in your situation (for example, if the property is bank-owned and being sold as-is), you can get estimates to fix the problems yourself and come up with a plan for repairs in order of their importance and affordability once you own the property.
The Bottom Line
A home inspection will cost you a little bit of time and money, but in the long run you'll be glad you did it. The inspection can reveal problems that you may be able to get the current owners to fix before you move in, saving you time and money. If you are a first-time homebuyer, an inspection can give you a crash course in home maintenance and a checklist of items that need attention to make your home as safe and sound as possible.
Don't skip this important step in the home-buying process - it's worth every cent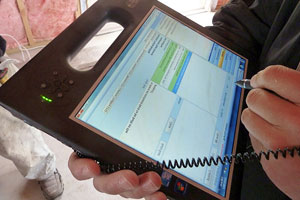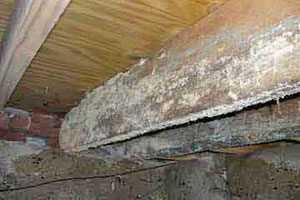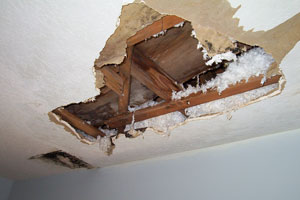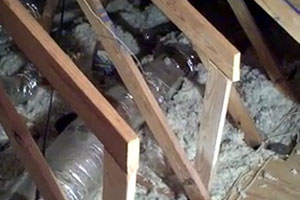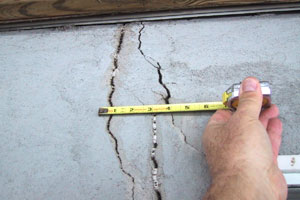 Need more information?
Call North Coast Building Consultants Port Macquarie