About North Coast Building Consultants Port Macquarie
Building, pre purchase and pest inspections Port Macquarie, Kempsey, Forster, Taree and Coffs Harbour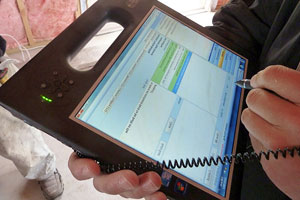 North Coast Building Consultants Port Macquarie Is a locally owned and operated business and will meet any of your residential building inspection needs. It is a fully independent, owner operator business run by Adam Fellas. Adam does all the inspections personally and allows adequate time for each thorough inspection. Adam has over 20 years' experience in the building industry on the Mid North Coast and is a licensed builder by trade (lic no. 118966c), Adam is currently in his final year of a Bachelor of Construction Management Degree (Honors) to further his expertise in identifying structural defects and there cause. Adam is a member of the NSW Housing Industry Association and a member of the  Australian Institute Of Building ( Member 16244).
Quick, simple to understand and fully insured – what more could you want from a building inspection report! That's what you get every time you choose North Coast Building consultants
North Coast Building Consultants Port Macquarie covers all client types from everyday home sellers and buyers to property investors, commercial clients, body corporates and property managers. We offer the same standard of high quality service to all our clients.
Our services include building inspections, pre-purchase inspections, pre-sale or vendor inspections, new construction renovations and extension stage and handover inspections.
Our inspection reports are easy to organise and even easier to read because we've simplified the fine print. That's not because we've got something to hide but because we have nothing to hide.
We simply have a few straightforward terms and conditions that are written in everyday language. We use an industry leading dedicated pc tablet application that makes it easy for us to use drawings, photos and words to explain what we discover. If we see something wrong, we'll tell you why it's wrong, how it can be fixed and who can fix it.
You get your report within 24hours
Our reports are also fully insured – Reliability Guaranteed for your peace of mind
Testimonials For North Coast Building Consultants
"I would like to thank Adam for his two recent pest and building inspections undertaken.  He was prompt, reliable, affordable and very thorough with his inspection on both occasions. He even responded to both requests over the weekend, which allowed us to proceed quickly in this active property market. I would highly recommend this company for all your building and pest inspections and would not hesitate to use this company again."
Sally-Anne Trotter
Need more information?
Call North Coast Building Consultants Port Macquarie